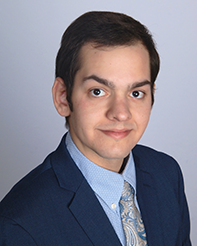 Nicholas Sosenko

- Research Assistant
Nicholas works with the Investment team to research and analyze potentional portfolio companies. 
Prior to joing Left Brain, Nicholas graduated from Valparaiso University in Indiana with a Bachelor of Science in Business Administration and a concentration in Finance. He began investing nearly 5 years ago as a hobby, and his interest and passion grew every year since, leading him to the investment industry.
Nicholas was raised in Joliet, IL, not far from Left Brain's Naperville headquarters. In his free time, he is very active in Chicagos Ukranian community, having gone to Ukranian School for 10 years to learn the language and culture. He also enjoys golfing, fishing and traveling.