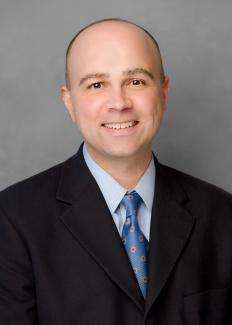 Mark Hines

MBA -Assistant Portfolio Manager/Investment Research Analyst
Mark brings over 15 years of industry experience including equities, fixed income and alternative asset classes. Previously, he managed a multi-billion dollar investment program at Wespath Investment Management. He also served as an Associate Portfolio Manager in the Institutional Asset Management Group at Northern Trust Global Investments. Mark has a BS in Finance from the University of Illinois at Urbana-Champaign and an MBA from the University of Chicago Booth School of Business.
Mark is the creator of Blue Harbinger Research, a source for independent investment ideas.  In his spare time, Mark enjoys playing euchre and watching the minor league and spring training baseball games.  He is a lifelong resident of Naperville.